Security Tips
Internet threats have changed significantly over the past several years. Every day, unscrupulous individuals are busy developing new sophisticated scams targeting the unsuspecting public. We want to share some important security tips to help protect you.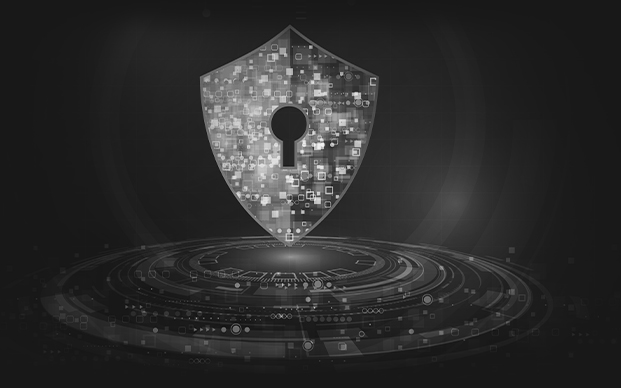 Listen UP! Protect Yourself!
Iowa Savings Bank will NEVER ask you for any personal information when calling, emailing or sending you a text message. This includes usernames, passwords, security questions, social security numbers, account numbers and PINs. Do not give out personal information to anyone unless you have initiated the contact.
Don't respond to email messages that ask for personal financial information, whether the message comes as an email, phone call or text message. You should only communicate information such as credit card numbers or account information via a secure website or a phone call that you have initiated.
Be wary of communications that implore you to act immediately or offer something that sounds too good to be true or ask for personal information.
Don't use the links in any electronic communication to get to a web site. Clicking on a link in an email is a common mechanism for the delivery of malware. The link may lead to a site other than what is indicated in the email. Some malicious sites contain a script that will immediately begin downloading software in the background.
Ensure that your computer has updated anti-virus and firewall protection. If you are running a version from two or three years ago, you should upgrade to the latest version even if you update the signature files.
Keep your software up-to-date. Apply patches for Microsoft, Adobe, Mozilla and any other programs you have installed on the computer
Passwords – A simple password such as your pet's name is not a strong password. Use a password that cannot be easily guessed. Passwords should contain a combination of lowercase letters, uppercase letters, numbers and special characters. Change your passwords frequently even if it is not required. Don't use the same ID and PIN/Password for every online account you have. Keep your logon information safe. Don't write it down in a notebook and store by your computer. Do not share your logon information with others.
Make sure you log off systems when you are finished with your transactions. Don't just close by clicking on the "X'.
Avoid public computers and Wi-Fi – As convenient as free Wi-Fi and publicly available computers may be, using them can leave you and your personal information exposed. Public computers might be infected with spyware and other types of malware designed to track your movements online and capture your passwords.
If you have a wireless router, make sure it is configured to use strong encryption and that the default login information has been changed.
Lockdown your mobile device – Your mobile device should be protected with a strong password. Do not enable the apps to remember your password and set your device to auto-lock after a few minutes.
Don't agree to deposit a check from someone you don't know and then wire money back no matter how convincing the story.
Regularly log into your online accounts and review your activity. Check your bank and credit card statements to ensure that all transactions are legitimate.
Use our mobile app to alert you when your username or password is changed, a Picture Pay transaction or transfer is completed.
Set up free security and balance alerts through our online banking. Then you will be notified via email or a text message when there is login activity or changes in your expected balance.
Use Shazam Bolt$ to lock your debit card until you need to use it. You can also set up alerts to notify you when your card is used. Our mobile app will soon have the Debit Card On/Off functionality added to it.
Sign up for eStatements to avoid have your paper statement sitting in an unsecure mailbox.
Shred any papers that contain personal information.